Medical Marijuana Consulting Hawaii
Are you looking to become a part of the Hawaii medical marijuana dispensary market?  Our cannabis consultants in Hawaii at Quantum 9 can help with everything from medical marijuana permit or medical cannabis business license acquisition to patient product purchase. This includes application submission services, business planning, strategic alliances with industry leaders, funding, facility design, staff augmentation and seed to sale software. Contact us for medical marijuana consulting in Hawaii.
Additionally, our cannabis consultants in Hawaii are excited to announce that a bill for recreational marijuana is available. With that, we may see adult-use sales in Hawaii sooner than later. The cannabis market in Hawaii is about to be extremely profitable. Get a head start on your application and contact our cannabis consulting team.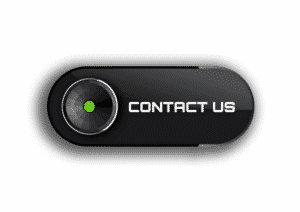 Quantum 9 provides the following medical cannabis business licensing services:
Schematic Facility Designs;
Executive Team and Advisory Board Building;
Pro Forma Creation;
Standard Operating Procedures;
Good Manufacturing Practices;
Quality Assurance Documentation;
Quality Control Documentation;
Security Protocols;
Record-Keeping Documentation;
Laboratory and Extraction Facility Design;
Testing Protocols;
Manufacturing of Marijuana Products Documentation;
Cultivation Facility and Laboratory Equipment Selection; and
Laboratory Protocols
Unique Qualities of the Hawaii Cannabis Law
HB 321 establishes a licensing system for Hawaiian medical marijuana dispensaries. Additionally, individuals who apply for cannabis business licenses must have lived in the state for at least five years, and locals meeting that residency requirement must own at least 51% of the company seeking the permit. Also, licensees are not able to neither deliver nor provide free samples. Cannabis Business Licensees cannot transport nor manufacture/ cultivate in a different county or island than the retail dispensary. Hawaii has some very specific bottle requirements and does not allow for advertising. On the actual permit itself, companies only have to list an individual if they have 25% or more ownership or interest in the company. Each patient can acquire up to 6 pounds a year. Hawaii will allow reciprocity, out of state cards, starting January 1st, 2018. They do not allow edibles.
Medical Marijuana Consulting in Hawaii and Medical Marijuana Business Licenses
There are only eight (8) medical marijuana dispensary business permits allowed in Hawaii. Cannabis Consulting by Quantum 9 can be provided per island without a conflict of interest. Each Hawaii dispensary business license allows for two cultivation centers and two retail outlets. Each medical cannabis cultivation center must contain no more than 3,000 medical marijuana plants. Marijuana Consultants at Quantum 9 have reviewed HB 321, and the county distribution is as follows:
3 Dispensaries in Honolulu County
2 Dispensary Hawaii County
2 Dispensary Maui County
1 Dispensary Kauai County
0 Dispensaries in Kalawoa County (It is banned in Kalawoa County)
No medical marijuana company shall be granted a dispensary license in more than one county. A dispensary can't be at the same location as a medical cannabis cultivation center. On October 1, 2017, the Hawaii Department of Health will review the total patient population by county and determine if additional medical marijuana licenses are needed in that county. Finally, a medical cannabis license will be added for every additional 500 medical cannabis patients in a county.
There is a great "to do" list on pages 7 through 12 of HB 321.
Hawaii Medical Cannabis Application Costs
Also, there are strict financial requirements for applicants: Contenders for the eight licenses would need a minimum of $1.2 million on hand. The application fee is pegged at $5,000 per location, and the licensing fee is $75,000 with a $50,000 annual renewal fee. Our medical marijuana consulting services in Hawaii can help you better understand the fees involved in a cannabis business in Hawaii.
Allowable Products
The medical cannabis consultants assigned to the Hawaii territory have discovered that the following products are allowed to be manufactured: Capsule, tincture, lozenge, oils and oil extracts, ointments and skin lotions, or pill that has been manufactured using marijuana.
Rules
The following link will take you to H.B. NO. 321 H.D. 1 S.D. 2 C.D. 1 which was published by the House of Representatives of the Twenty-Eighth Legislature, 2015 in the State of Hawaii. Click Here
Debilitating Medical Marijuana Conditions of Hawaii

Cancer;
Glaucoma;
Positive Status for Human Immunodeficiency Virus (HIV);
Acquired Immune Deficiency Syndrome, or the treatment of these conditions;
A chronic or debilitating disease or medical condition or its treatment that produces one or more of the following:

Cachexia or wasting syndrome;
Severe pain;
Severe nausea;
Seizures, including those characteristics of epilepsy;

Severe and persistent muscle spasms, including those characteristics of

Multiple Sclerosis or
Crohn's disease; or
Post-traumatic Stress Disorder; or

Any other medical condition approved by the Department of Health pursuant to administrative rules in response to a request from a physician or potentially qualifying patient.
Current Hawaii Patient Population and Medical Cannabis Market Size
There is a total population in Hawaii of 1.42 million. The current medical marijuana adoption rate is .97% of the total state population. The cannabis consultants at Quantum 9 typically see user adoption as high at 2.0%-2.3% of the total state population. Based on HB321, page 1, there are 13,000 patients registered with the Department of Health, sources state that there are over 1,000 patients in the Department of Health queue waiting to be approved.
However, the medical marijuana consulting team in Hawaii at Quantum 9 has done an analysis on the island of O'ahu, and the actual number of patients is closer to 13,800-14,000 with around 3,500 patients on the island of O'ahu. In addition, patients are allowed to acquire 4 ounces every 15 days and no more than 8 ounces every 30 days. In other words, each patient can acquire 6 pounds of medical cannabis a year. With an average pound price of $3,000, a case can be made that when the program starts the market size could be $378,000,000 in year one if no other patients join the program. Lastly, the patient population will likely double over the first three years.
Adult-Use Cannabis in Hawaii
As mentioned at the beginning of this post, Hawaii introduced an adult-use cannabis bill. Within this bill, they mention cannabis licenses that will be available in Hawaii. Read more about the potential adult-use market in Hawaii here.
Hawaii Population by Island:
O'ahu: 976,156
Hawaii, the Big Island: 148,677
Maui: 144,444
Kauai: 58,303
Molokai: 7,404
Lanai: 3,193
Niihau: 160
Kahoolawe: 0
Cannabis Permitting
Marijuana cultivation centers must be on land where agricultural production and manufacturing are permitted. Keep in mind, both medical cannabis cultivation centers and retail outlets must be 750 feet from schools, playgrounds, or public housing projects.
State Demographics
Hawaii population is 38.6% Asian; 24.7% White (22.7% Non-Hispanic White Alone); 23.6% from two or more races; 10.0% Native Hawaiians and other Pacific Islanders; 8.9% Hispanics and Latinos of any race; 1.6% Black or African American; 1.2% from some other race; and 0.3% Native American and Alaska Native.

Great Medical Cannabis Research for Quantum 9 Consultants
Hawaii Department of Health Medical Marijuana Site
About Quantum 9| Marijuana Consultants & Cannabis Consulting Firm

Quantum 9, Inc. is an internationally renowned cannabis consulting firm. With that, the German Ministry, Senators Perry Clark, and Michael Jacobs have publicly written letters of support of Quantum 9's mission to help patients in desperate need of cannabis. The firm's core expertise includes permit acquisition, staff augmentation, and employee training. The Quantum 9, Inc. team has successfully obtained 21 out of 23 licenses boasting a 91% success rate. Additionally, Quantum 9 has helped clients obtain licenses in Colorado, California, Canada, Illinois, Massachusetts, Nevada, and Washington. The Seed-to-Sale compliance software at Quantum 9 enables clients to remain state-compliant while optimizing all areas of cultivation and retail operations. Lastly, Quantum 9, Inc. practices in over eighteen (18) legal cannabis markets in North America and international work in Germany, Israel, Holland, France, Puerto Rico, and Canada.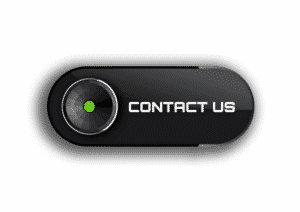 More Articles: