Do you want to become a cannabis business owner in Georgia? Contact us – our Georgia cannabis licensing consultants make it easy for you.
After a fast start in 2019, Georgia's medical market ran into hurdles with its implementation. Disputes in the 2021 awards delayed the rollout of licensed in-state production.
As a result of this choppy start, several cannabis bills have been introduced in the Georgia state legislative sessions. Still, they have not reached a resolution agreed upon by both chambers during this 2021-2022 Session.
Consequently, the medical retail market of low-THC oils for patients has yet to begin. Indeed, cannabis licensing opportunities in Georgia are ever-evolving!
Therefore, stay on top of it with our Georgia Licensing Consultants. We are highly experienced with Georgia cannabis rules, regulations, and its legislative and civic processes. We helped our client win one of only four Class 2 licenses available in the first round.
Let us help YOU win a coveted cannabis license in the next Georgia medical cannabis licensing round!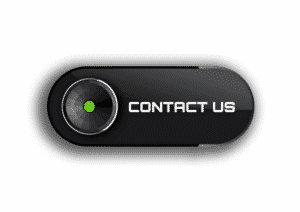 Georgia Cannabis Consultants
The article below begins with an overview of the program and the Georgia cannabis license application process, followed by a step-by-step guide on how to win a medical cannabis business license in Georgia.
Laws and Regulations for Georgia's Medical Cannabis Industry
First, to win a cannabis business license in Georgia, you should acquaint yourself with its cannabis acts, laws, and regulations. Moreover, doing so will help you understand the types of licenses available, as well as the application process and operational requirements.
Below are links to the most pertinent cannabis acts and regulations:
Secondly, to become a successful marijuana business owner, we suggest you regularly visit Georgia Access to Medical Cannabis Commission (GMCC). This state agency licenses and regulates all Georgia cannabis businesses.
Finally, contact our Georgia licensing consultants and we'll keep you informed with the latest in Georgia cannabis news and state bellwethers!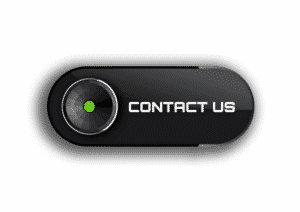 Timeline for Georgia Cannabis Business License Applications
The GMCC closed its first Request for Proposals (RFPs) for Production Licenses on January 27, 2021, awarding a limited number of cannabis business licenses for the growing, manufacturing, and dispensing of low THC oil in Georgia.
Moreover, these licenses remain non-operational, tied up in formal protests, responses, and litigation. In addition, the Georgia legislature introduced a couple bills in the latest Session attempting to amend the controversial awards process experienced in Round 1.
As of June 2022, the next Competitive Application RFPs for Georgia Class 1 and Class 2 Production Licenses have not yet been released. Similarly, dispensary licenses have not yet been made available to the previously declared winners.
As a result, it remains unknown whether the next round of RFPs may follow the same format as before, or may be rewritten. Our expectations are summarized below.
Types of Medical Cannabis Business Licenses Available in Georgia
To begin with, Georgia currently offers three different license types for prospective marijuana business owners. The competitive application process for Round 2 is not yet available. In the meantime, you can expect the following types to be offered through the GMCC:
The application requirements for Class 1 and Class 2 Production Licenses are much the same and the Dispensing License rules have yet to be published.
Contact our Georgia marijuana license consulting firm. We can help you strategize for the license type right for your business and plan your application accordingly.
Next, we'll discuss Georgia marijuana business application requirements and eligibility to apply.
Eligibility
Basically, an applicant must submit the full amount of the required application fee at the same time as the application for a license.
Also, your applicant entity must be in compliance with all tax obligations, and no owner can have disqualifying convictions.
To be classified as a Georgia Resident Business, your entity must regularly maintain a place from which business is physically conducted in Georgia for at least one year prior to your application to the state.
So, if you meet the criteria above, you can apply for a Georgia cannabis license.
If you have any questions about your eligibility, schedule a call with our Georgia cannabis business consultants and let's discuss in detail!
Next, let's move ahead to the application requirements in Georgia.
Application Requirements for a Georgia Cannabis License
Georgia utilizes a competitive merit-based application process with many required materials, including:
Class 1 and Class 2 Production License:
You must respond in full to the Part B. Mandatory Requirements and the Mandatory Scored Questions, which include the following:
Ownership Profile – Schedule A
Facility Information – Schedule B
Financial Information – Schedule C
Ownership Structure – Schedule D
Employment Plan – Schedule E (The "Labor Peace Agreement" requirement portion is proposed to be removed since Georgia is a "right-to-work" state. *Important: The Commission will decide a tie-breaker based on minority and women ownership of Applicant in the Employment Plan.*)
Local Government Support – Schedule F
Production Plan – Schedule G (including Inventory Management and Supply Plan)
Seed to Sale Tracking Plan – Schedule H
Business Operations and Security Plan – Schedule I
Dispensing License:
Due to the delay in the finalization of awards and the start of licensed production from Georgia's Round 1 of both Class 1 and Class 2 Production Licenses, the Commission has not yet promulgated the Rules for Dispensing Licenses. Therefore, it is not accepting any applications at this time.
For notifications of upcoming Proposed Rules hearings, you can fill out this form online.
Fees
Payment for application fees may be made by certified funds, either Cashier's Check or Money Order, payable to "Georgia Access to Medical Cannabis Commission," and submitted concurrently with the application.
TABLE 1. Fee Schedule from Georgia Access to Medical Cannabis Commission
State License Type
Type of Fee

Amount

Class 1 Production License

Application Fee
License Fee
Annual Renewal Fee
$25,000
$200,000
$100,000
Class 2 Production License
Application Fee
License Fee
Annual Renewal Fee
$5,000
$100,000
$50,000

Dispensing License

Application Fee, Retail
License Fee, Retail
Annual Renewal Fee, Retail
All TBD

Administrative Fee

Processing Fee for Returned Check/Money Order 

$250
Preferred Applicants
Small Businesses and Georgia Resident Businesses are encouraged. Both are partially defined as being any business that regularly maintains a place from which business is physically conducted in Georgia for at least one year prior to any bid or proposal to the state.
If the applicant is a new business domiciled in Georgia, it must regularly maintain a place from which business is physically conducted in Georgia. In other words, no P.O. Box addresses or temporary site structures such as leased mailboxes or trailers!
In addition, Georgia encourages all companies to subcontract portions of any state contract to small and minority business enterprises.
Now that we've reviewed the general application process, our Georgia cannabis consulting firm summarizes the license application process below with a step-by-step guide on how to win a cannabis business license.
Tips for winning a medical cannabis business license in Georgia
Below is a step-by-step guide on how to apply for and win a Georgia Cannabis Business License.
Step 1: Read the Laws and Regulations
To begin with, read the laws and regulations in Georgia to plan your business wisely. After doing so, you'll have a better understanding of the application process and the types of licenses that are available.
Step 2: Choose a license type
Then, having read the laws and regulations, you'll have a better understanding of which license fits the size and scope of your proposed marijuana production activities. In this case, do you qualify for a Class 1 or Class 2 type of Producer License?
Once decided, next you can start strategizing with a Georgia cannabis business consulting firm.
Step 3: Engage a Georgia marijuana license consulting firm
Our Georgia Cannabis License Consulting Firm is run by some of the best cannabis application writers in the world.
We've already helped our clients win Georgia medical marijuana business licenses, despite temporary legislative holding periods. We're prepared to do the same for the upcoming application round.
Our Georgia cannabis application writers can manage your application from start to finish. We'll write your business plan, operating plan, and all technical writing requirements of the applications. In addition, we'll ensure that you have compliant contracts with security vendors and contractors.
Lastly, we assist with executive coaching, team recruitment, facility selection, facility design, lighting and energy plans, cannabis waste and wastewater management, environmental plans, and supplier agreements, including compliant state procurement contracts.
Our Georgia cannabis license consulting firm guides you in all aspects involved to win a cannabis license. Therefore, reach out today to learn more about how we can help you become a cannabis business owner in Georgia.
Step 4: Form a business entity
At this point, you'll want to form a legal business entity for your application, if you haven't done so already. Work with your attorneys to determine the entity type most appropriate for your goals.  We most commonly find cannabis applicants forming limited liability companies (LLC) or corporations for their applications.
Step 5: Build a team
First of all, the quality of your team is crucial to the success of your application. The team that you list on your application has a significant impact on whether you receive a license or not.
Georgia wants to see that your team has experience in business management, the cannabis industry itself, and related expertise relevant to the operation of your marijuana business type.
As part of our Georgia cannabis license consulting, Quantum 9 offers talent acquisition services. We can help you build a dream cannabis team for your marijuana business in Georgia. Next, let's discuss your cannabis business plan.
Step 6: Develop Business Plan
Developing a business plan will help you communicate your venture to interested parties. For example, you can present your business plan to investors when seeking to raise capital. Your business plan is crucial. With an effectively written business plan, you can:
Raise capital
Attract team members
Garner local support
Form your brand
Plan your future initiatives
Also, a comprehensive business plan verifies the viability of your marijuana business. Consequently, your cannabis business plan should demonstrate your mission and clarify all your procedures. For this purpose, your business plan proves how your company will operate to achieve its goals.
Lastly, a professionally designed and convincing business plan helps build support from local municipal officials and community organizations. Contact our Georgia cannabis license consultants to build or refine your business plan.
Now, just how do you go about raising capital for your cannabis business venture?
Step 7: Raise capital
Starting a cannabis business can easily cost millions to tens of millions of dollars.
However, raising capital becomes a lot easier with a solid business plan in hand. To this end, work with our Georgia cannabis license consultants. We'll help you pitch your business to cannabis industry investors. Then you can raise the capital necessary for a successful cannabis business.
Next, we'll discuss choosing a location. In fact, this is one of the most critical aspects to a successful cannabis license application.
Step 8: Choose a location
In this paragraph, we'll discuss the importance of facility location.
First, you must identify a location for your proposed cannabis business.
Secondly, you must show that you will have control of the property if issued a license. How do you accomplish this?
Purchase the property,
Lease the property,
Or, enter into an option to buy/lease the property that is contingent upon the issuance of your license.
Thirdly, your facility must comply with state laws and local ordinances, including appropriate zoning.
Lastly, our Georgia cannabis license consultants can help you choose a location that is compliant and will help you achieve the highest scores on your application. Please reach out to us if you'd like to speak with our cannabis license application consultants.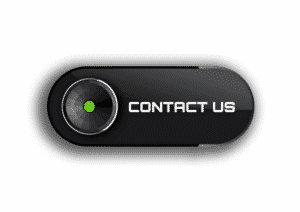 Next, we'll discuss gathering local support for your cannabis business ventures. Acquiring local support shows business credibility, demonstrated investment in the local community, and also helps you to raise capital.
Step 9: Garner local support
First, start early. An excellent time to begin building local support is before the application has been released. Applicants with letters of support from local governmental entities and organizations will have a clear advantage over those who do not provide proof of such support. Therefore, it is important to begin building these relationships now. For example, gaining approval from your proposed facility's neighbors lends strength and credibility to your application.
Include these letters of support in your application (Schedule F).
In addition, provide evidence of collaboration or partnership with the local government entities, including, but not limited to, the following:
City, County, Police, Sheriff, Fire, EMS;
Economic Development;
Regional Commission;
Public Health Department(s);
Development Authority;
Georgia Public University;
Georgia Technical College;
Historically Black College or University;
Georgia Institute of Higher Education; or a
Georgia Based Hospital System.
Finally, reach out to our Georgia marijuana license consulting team if you have any questions. Moreover, we can help you engage and attract municipal and community support for the beneficial impacts of your cannabis business.
Step 10: Write and submit your application
Finally, it's time to write your cannabis license application! Have you ever applied for a cannabis license? In short, the application can require hundreds to thousands of pages of technical narrative writing as well as supplemental information.
To begin with, you'll have to describe the business plan and procedures. In other words, show what you will do to make your proposed cannabis business a successful supplier for Georgia patients.
In addition, be prepared to provide the following plans:
Security Plans,
Financing and financial statements,
Reducing environmental impact,
Waste Management plans,
Employment and Diversity Plans,
Seed-to-sale tracking,
Community impacts, and more.
Thus, Georgia will determine whether you can operate a compliant and effective marijuana business by the quality of your cannabis business license application.
Finally, our Georgia marijuana license consultants make it simple for you. Moreover, we'll manage your marijuana business license application from start to finish. Let us help you win a license, while you save time and money.
Conclusions from our Georgia Marijuana License Consulting Company
In conclusion, if you want to start a marijuana business in Georgia, work with our Georgia marijuana license consultants. We have one of the highest success rates at winning licenses in the industry (90.12%).
Furthermore, we've won licenses for clients in some of the most competitive markets in the world and over 27 U.S. States, including Georgia.
Above all, we want you to succeed and we look forward to helping you! So, save yourself time, money and headaches, and make your Georgia cannabis business dream a reality.  Allow our Georgia Marijuana License Consulting firm to manage your project from start to finish.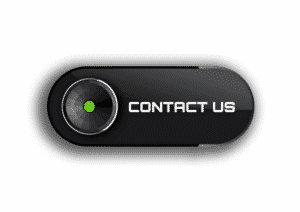 Together with the above material, we've provided additional links below, particularly related to cannabis licensing in Georgia.
Additional Information Related to Georgia's Cannabis Business Licenses
Ownership Limitations
Georgia law does not prohibit submitting a proposal for both Class 1 and Class 2 Production Licenses. However, if a proposal is selected for a license award in one class, Georgia law (O.C.G.A. §16-12-223(a)(1)) prohibits ownership interests in another class.
On the other hand, an entity can hold a maximum number of five (5) Dispensary licenses per each Class 1 or Class 2 Production License.
Selling and Buying Licenses and Transferring Ownership
In brief, neither the GMCC or the state legislators have promulgated rules regarding the selling and buying licenses or transferring ownership. Nonetheless, contact our cannabis consultants for the latest Georgia updates.
Disqualifying Convictions
An applicant may not have an owner, a principal, or an employee who has any drug-related convictions. Notwithstanding, some past felony convictions are allowed, in particular:
Felony convictions that are greater than ten years old;
Non drug related felony convictions; and
Felony convictions that have been expunged or pardoned.
Useful Resources for Georgia Medical Cannabis Licenses
Here are some additional links and resources that our Georgia Cannabis Consulting firm recommends for your review:
Related Articles from our Georgia Marijuana License Consultants
In conclusion, check out the following related posts from our Georgia Cannabis Consultants: