Would you like to start a psilocybin manufacturing business in Oregon? First, you'll have to apply for and receive an Oregon psilocybin manufacturer license. I created this 10-step guide for you, to show you how to win an Oregon psilocybin manufacturer license. These insights are built from years of winning cannabis business licenses in highly competitive markets.
But if you'd prefer to speak with to someone on our team directly, click the button below to schedule a free consultation.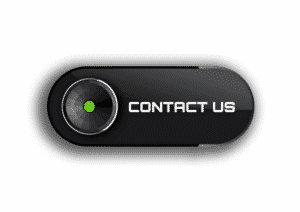 Before we discuss the steps you can take now to win a psilocybin manufacturing license in Oregon, let's first go over what the license allows you to do.
Oregon Psilocybin Manufacturer License Application
Authorized Conduct for Psilocybin Manufacturers in Oregon
An Oregon psilocybin manufacturing license allows a business to manufacture, plant, cultivate, grow, harvest, produce, prepare, and propagate psilocybin mushrooms.
Important to note, that outdoor psilocybin manufacturing is prohibited.
Guide on How to Win an Oregon Psilocybin Manufacturing License
Step 1 – Read the Laws and Regulations for Oregon Psilocybin Manufacturers
You should begin by reading the laws and regulations about Oregon psilocybin manufacturers. I suggest you focus on the rules describing the license application process, eligibility, and operational requirements.
Here are the most important documents for you to read:
Once you've read the laws, the next step is to determine if you are eligible to apply for a psilocybin manufacturing license in Oregon.
Step 2 – Determine eligibility
While not entirely strict, you must meet specific criteria if you want Oregon to issue you a psilocybin manufacturer license.
For instance, Oregon will consider you eligible to receive a psilocybin manufacture license if:
All of your owners are at least 21 years of age;
None of your owners have disqualifying criminal convictions;
None of your owners exceed the ownership limitations; and
at least 50% of your applying entity is owned by residents of Oregon who've lived in the State for at least 2 years.
Are you unsure if you're eligible or not? Did you have time to read through hundreds of pages of Oregon's laws? Don't worry. The next step is to bring in a psilocybin business consultant in Oregon to do the heavy lifting for you.
Step 3 – Engage a consultant
Applying for an Oregon psilocybin manufacturer license is time-consuming and complex. Not to mention that you'll compete against attorneys and large companies for a limited number of permits.
Thus, why not work with our Oregon psilocybin business license consultants to improve your chances of winning? Our team will manage your application from start to finish while also coaching you each step of the way.
We have one of the highest success rates in the industry for winning cannabis business licenses (90.12%). Given the similarities in licensing for both industries, we are well-positioned to help you apply for and win a psilocybin manufacturing license in Oregon.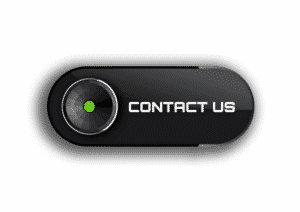 Step 4 – Form a business entity
The fourth step is to form a business entity that you will use to apply for the Oregon psilocybin manufacturer license. In the cannabis industry, we most commonly found applicants forming limited liability companies (LLC) or corporations.
I suggest you speak to your attorney to determine the best option for you.
Step 5 – Develop a psilocybin manufacturer business plan
You should develop a business plan for your Oregon psilocybin manufacturing business early on. A solid business will help you raise capital, understand costs and return on investment, analyze the market, raise awareness, build a team, and more.
As a bonus, you can use portions of your business plan in your Oregon psilocybin manufacturer license application.
Step 6 – Build a team
As you finalize your business plan, you can start building a team to include in your Oregon psilocybin manufacturer license application. You'll want a team with expertise in psilocybin cultivation, science, chemistry, business, finance, etc.
Essentially, you want a team that will help you receive the highest score on your Oregon psilocybin manufacturer application. The State will score your team based on their expertise in business and related industries.
Would you like help to recruit a team for your Oregon psilocybin manufacturing license application? Reach out today to learn about Quantum 9's talent acquisition services.
Step 7 – Raise Capital
With your business plan in hand, you should begin raising capital (if you haven't already done so). Starting a psilocybin manufacturing business in Oregon is a costly endeavor. Simply applying for the license and putting together a competitive application can be pretty expensive.
Raising capital takes time.  Therefore, you should start this as soon as possible. Work with our psilocybin business consultants to raise capital from investors.
Step 8 – Choose a location
After you've raised capital, you can begin identifying and securing a location for your Oregon psilocybin manufacturing business.
I suggest you begin by identifying municipalities in Oregon that will allow psilocybin manufacturers to operate in their jurisdiction. If the city has opted in, you should determine what areas are zoned for psilocybin manufacturers.
Once you've narrowed down the options, you should contact the landlord and communicate your intentions. The landowner will have to provide a letter of consent for your Oregon psilocybin manufacturer license application.
You can use this map to quickly identify the municipalities in Oregon that have opted in or out of allowing psilocybin businesses.
Step 9 – Garner Local Support
Now that you've secured a location, the next step is to build local support for your psilocybin manufacturing business. You'll want support from the municipal government as well as local organizations.
The municipal government will decide whether you can operate your business in their city or not. So it's a good idea to build a positive relationship with the municipality.
Step 10 – Write your application for an Oregon psilocybin manufacturer license
At last, you can sit down and write your application for an Oregon psilocybin manufacturer license. While Oregon has not published the final application, you'll likely have to submit:
Business Plan
Operating Plan
Social Equity Plan
Security Plan
Inventory Tracking Plan
QA/QC Plan
Environmental Impact Plan
Community Impact Plan
Standard Operating Procedures
and more
Have you ever written any of these items for a license application? The application can require hundreds or thousands of pages of technical documentation. Not to mention that your psilocybin manufacturer license application must comply with all applicable laws and regulations.
Lucky for you, Quantum 9 provides psilocybin application writing services in Oregon. We will help you craft a competitive application that will significantly increase your chances of winning a license. Schedule a free call today!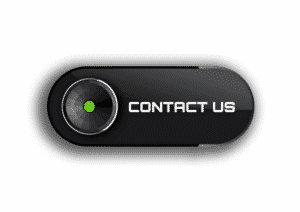 Conclusions on psilocybin manufacture licenses in Oregon
Applying for a psilocybin manufacturer license in Oregon is a costly and time-consuming endeavor. It requires hundreds of pages of technical writing and a thorough understanding of the laws. It also requires expertise in psilocybin cultivation and manufacturing practices.
If you plan to start a psilocybin manufacturing business in Oregon, work with psilocybin consultants to make obtaining a license easier. We will save you time and headaches while also reducing your risk. Allow us to write a winning psilocybin manufacturing license application for you.

Additional Information related to psilocybin manufacturers in Psilocybin
Psilocybin Product Quantity Limits for manufacturers
Oregon psilocybin manufacturers can only possess a total of no more than 200 grams of psilocybin. However, any psilocybin waste will not count toward this limit.
Serving sizes
The maximum serving size for psilocybin products is 25 mg. Also, each package of a psilocybin product can contain no more than one serving.
Related articles to Orgeon psilocybin manufacturer license applications