How do you open a cannabis dispensary in California? This article explains how to apply for a cannabis dispensary license in California and start your marijuana business.
But if you'd prefer to speak on the phone, click the button below to schedule a free consultation.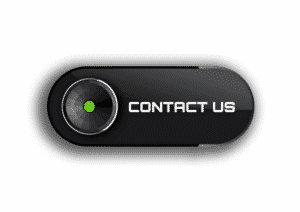 Open a cannabis dispensary in California
To open a dispensary, you must obtain a state dispensary license through the California Secretary of State's Department of Cannabis Control (DCC).
Specifically, you need a Type 10 license to operate as a storefront retailer. Alternatively, you can apply for a Type 9 license to operate as a non-storefront retailer to sell marijuana only through delivery direct to consumers or wholesale. 
Your third option is to apply for a Type 12 micro-business license. These licenses are offered for cannabis businesses that do at least three of the following activities at one location: 
Cultivation

Manufacturing

Distribution or transport-only distribution

Retail, either non-storefront or storefront (Type 9 or 10). You'll also need the appropriate license for the other cannabis activities.
Choosing a location for your California Cannabis Dispensary
California city and county local governments vary widely in how they handle and allow cannabis activities. Although they cannot prohibit adults from growing, using, or transporting marijuana for personal use, they use municipal ordinances to regulate and prohibit some commercial activities that are allowed by state statutes and regulations. It requires extensive research into the medley of varying laws to choose the right locations for your marijuana business.
Let our Quantum 9 firm manage your California Cannabis Dispensary License application from start to finish. We have won multiple cannabis business licenses in California for our clients. From discovery phase 1 to documentation to building relationships in any given municipality, our cannabis license consultants have a proven track record in California.
Step-by-Step guide on how to win a dispensary license in California
First, choose a location for your storefront marijuana retail business, and then obtain a license through the DCC to open a dispensary. It is absolutely imperative that you make sure you set up your business in an area that allows commercial cannabis activity! Complete any city or county permitting requirements for your proposed dispensary's location BEFORE you apply for a state cannabis license.
Step 1
Read the DCC Rules & Regulations. Read through the Annual License Application Checklist provided by the DCC. The information is REQUIRED for all license types.
Specifically, to win a license to open a cannabis dispensary as opposed to a cultivation or manufacturing facility, you should have the following documents prepared to submit if requested to do so by the DCC:
Inventory procedures (Form DCC-LIC-016)
Non-laboratory quality control procedures (Form DCC-LIC-017)
Security procedures (Form DCC-LIC-018)
Delivery procedures (Form DCC-LIC-020), including delivery employee information and delivery vehicle information
Step 2
Make sure you understand and can meet the DCC rules for standard procedures, training employees and how facilities must be set up. Engage California Cannabis Dispensary Consultants.
Step 3
Form a Business Entity- your Type and Name.
Step 4
Register Organizational Documents with the Secretary of State, if required depending upon your entity type.
Step 5
Complete local permitting processes. Choose your business location well. Retail cannabis in California requires research and consideration to calculate where best to locate and apply for permits. Considerations such as the costs of real estate will figure greatly into your plans. Check with the local city and county in which you want to open a cannabis dispensary to determine what steps your business needs to take to obtain a required license, permit, or other authorization within that locale.
Step 6
Obtain Required State Licenses through the DCC.
Complete the local permitting processes.
Learn the state regulations for cannabis businesses.
Gather your application information and documents.
Create a licensing system account with the DCC.
Complete your application.
Pay your application fee at time of submittal.
Maintain correspondence with the DCC licensing team.
Pay your license fee after approval; licenses are valid for one year.
Post your license certificate near the entrance of your business!
Step 6
Prepare your Business Plan.
Step 7
Obtain a Seller's Permit and Cannabis Tax Permit from the California Department of Tax and Fee Administration (CDTFA).
Making it simple to open a dispensary
Our California dispensary license consultants are here to assist you and make the entire process as smooth as possible. We have years of experience in winning cannabis licenses across the United States.
With our established network of specialists in law, financing, real estate, social equity, and community organizing in cities and counties across California, we can simplify the process for you to win a dispensary license here.
If you want to learn more about how to open a cannabis dispensary and would like to talk in more depth with our California marijuana consultants, please contact us to schedule a call.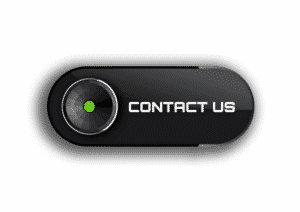 Client Testimonial
Here is a recommendation written about Quantum 9 recently by one of our clients who we helped win a California Retail License:
"California local municipal licenses have increased in the difficulty to acquire. We engaged the team at Quantum 9 to help acquire a Dispensary Retail-Storefront license in the City of Tracy. With only 21 days to submit, the team at Quantum 9 helped produce a winning submission under a very tight timetable. Their leadership team guided us in all aspects of the submission including strategy, community engagement, standard operating procedure creation, narrative writing, and municipal communication. We took 4th in a very competitive field beating California cannabis giants like Cookies, MedMen, Stiiizy, and Phenos amongst others."
Doctor's Choice
Rajwinder Kaur Bal
Conclusion
Do you want to open a cannabis dispensary in California? Contact our California marijuana business consultants to streamline the process and win a dispensary license in the California location of your choosing. Quantum 9 has years of experience in winning dispensary licenses for clients across the United States and specifically within California.
Do you want to be a part of the California marijuana industry? We'll help you get rolling to win a California dispensary license– give us a call!